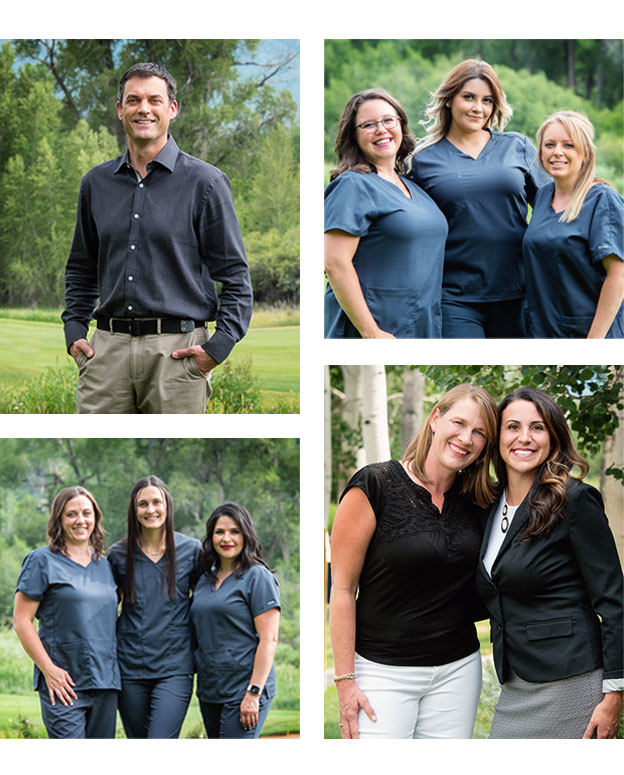 Corey I. Johnson, DDS
Comprehensive Dental Care in Glenwood Springs, CO
Spearheaded by Dr. Corey Johnson, our team of professionals have many years of experience helping patients achieve excellent dental health. We are a family dental practice dedicated to helping you and your loved ones achieve and maintain healthy, beautiful smiles for years to come.
Our skilled dental team offers comprehensive dentistry, including cosmetic, restorative, preventive, and family dentistry. To ensure that your dental experience is pleasant and comfortable, we utilize state-of-the-art dental technology, such as dental lasers and digital x-rays. We also offer massage chairs, warm towels, televisions, and blankets in our treatment rooms to help you have a more enjoyable experience. We are committed to providing you with outstanding dental care in a patient-centered, relaxing environment.
Sunlight Dentistry is dedicated to setting the standard of excellence in dentistry in the Roaring Fork Valley. Our friendly dentist and dental team are professional and compassionate and we pride ourselves on providing the highest quality of dentistry to a community we love.
Since 2006, Dr. Corey Johnson has proudly served Glenwood Springs, Colorado, and the nearby communities of New Castle, Carbondale, El Jebel, Silt, Eagle, Aspen, Basalt, and Rifle, Colorado with compassionate dental care. We invite you to contact us to learn more about our dental services and to set up your personalized visit with our experienced and compassionate team.
What our patients are saying
Thank you for your trust and support!
2425 S Grand Ave, #109 Glenwood Springs, CO 81601
On the corner of Oriole & Grand
(970) 945-9119